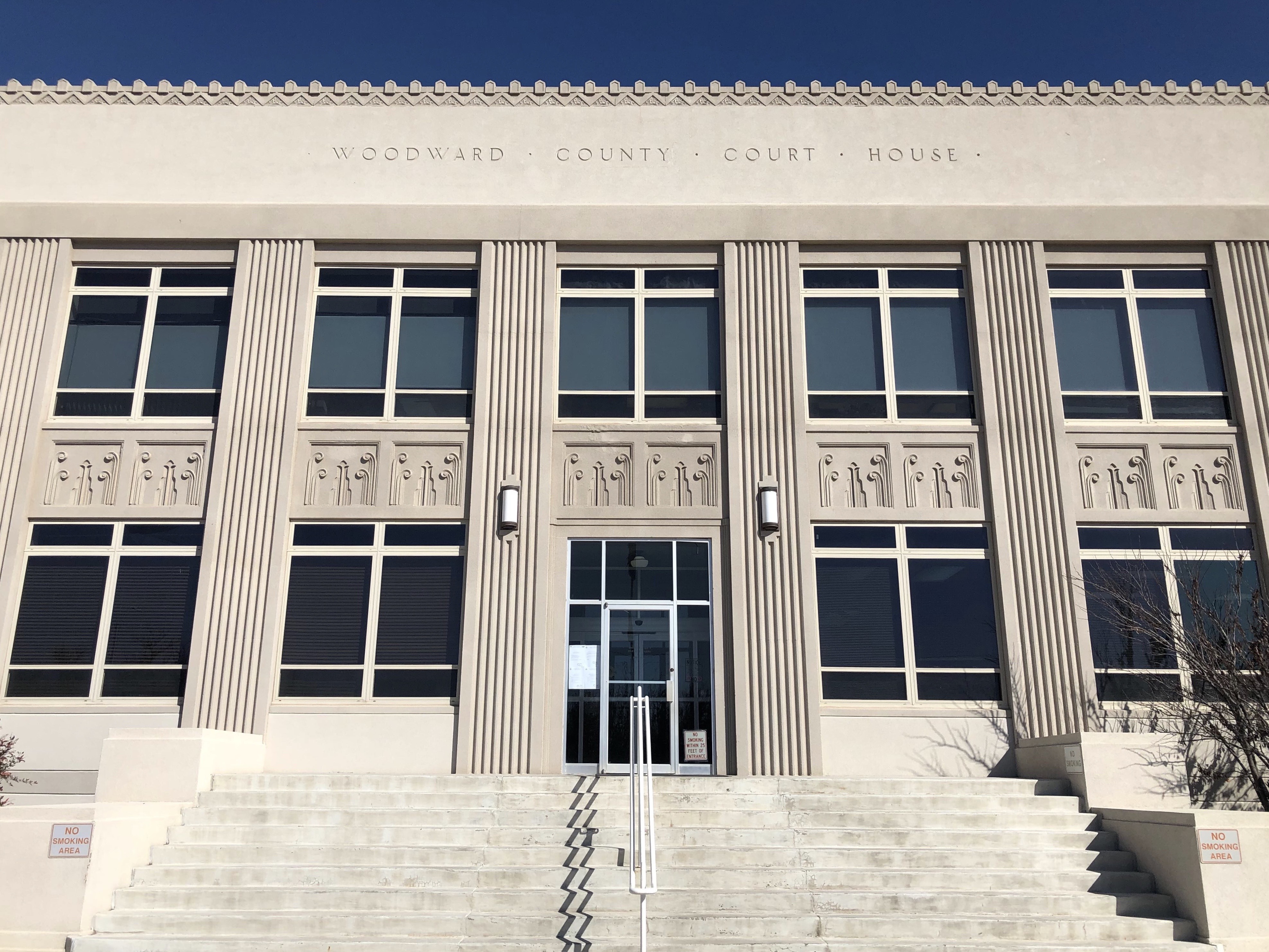 History
Located in northwestern Oklahoma, Woodward County is part of the Osage Plains. With an area of 1,242 square miles, Woodward County hosts several vacation spots for the whole family.

Early History
Formed in 1893 from a portion of the Cherokee Outlet, as were parts of Harper, Ellis and Woods County. Then known as County N, the citizens voted to change the name to Woodward, establishing the Town of Woodward to be the county seat. The first Courthouse constructed was completed in 1901. The fourth and final courthouse was constructed in 1936-37. Sustaining damage from the tornado of April 9, 1947, this courthouse still stands today.

Temple Houston
Temple Lea Houston, son of Texas revolutionary Sam Houston, came to Woodward in 1884. He was legal counsel of the Atchison, Topeka and Santa Fe Railway. Temple became widely known and popular for his courtroom dramatics. He was charged with murder in the shooting of a brother of the outlaw Al Jennings, after an argument in the Cabinet Saloon, and was acquitted. Not slowing his career, in 1899 he delivered his "Soiled Dove Plea" in a makeshift courtroom in Woodward's opera house. The argument on behalf of Minnie Stacey, a prostitute who worked at the Dew Drop Inn, who became famous for her acquittal after 10 minutes' consideration by the jury. Temple Lea Houston died on August 15, 1905 and is buried in Elmwood Cemetery in Woodward along with his wife.

Economy
The county's main income producing activities have always been farming and cattle raising. Woodward's depot became one of the most important points in the Territory for cattle shipping to the East. Broomcorn was an important crop and grown in abundance in Woodward County, however wheat was the county's primary crop. The agricultural depression after World War I continued into the 30s and took a toll on Woodward. The impact somewhat lessened with mineral production, salt bentonite and petroleum.
The Big Salt Plain deposit spans 5,000 acres in Woodward and surrounding counties. Access to air, rail and highway transportation makes it favorable for manufacturers and service industries. A principal center of trade in Northwest Oklahoma, agriculture, petroleum, wind energy, natural gas and one of the worlds' largest iodine deposits, contribute to its success today.

Education
Woodward's education facilities include the new Early Childhood Center, several grade schools, Middle and Junior High School, Senior High School, High Plains Technology Center and a new campus for Northwestern Oklahoma State University.